We are pleased to announce that Kent Frazer & The Frazer Firm are highlighted in the January 2022 issue of Abacoa and Alton Neighbors Magazine.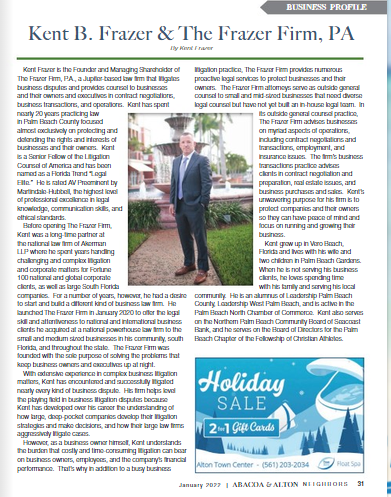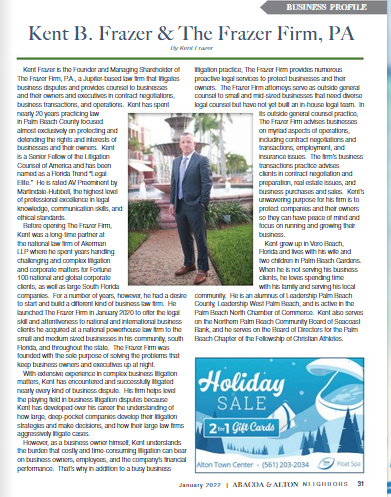 You can read our full feature here: Abacoa and Alton January 2022
Our business is protecting yours. Reach out to our experienced business litigation attorneys at The Frazer Firm. Schedule a consultation today or call us at 561-295-1551.
Even the most carefully managed businesses face legal risks that could potentially lead to significant financial losses. As an astute…
In the fast-paced world of business, entrepreneurs often find themselves wearing multiple hats to cut costs and maximize profits. As…